Kobe
Japan
78 Kyomachi Chuo-Ku, Kobe 650-0034 Japan
Now back open with updated store policies
Updated store policies: Please disinfect your hands at the store entrance. Masks are required
to enter the store. We will be limiting the number of customers inside the store so that we can
keep sufficient social distancing within the store. The cafe is open for takeout only for the time being.
Coffee Bar
Monday – Friday : 9am – 7pm
Saturday – Sunday : 11am – 7pm
Retail Store
Monday – Sunday : 11am – 7pm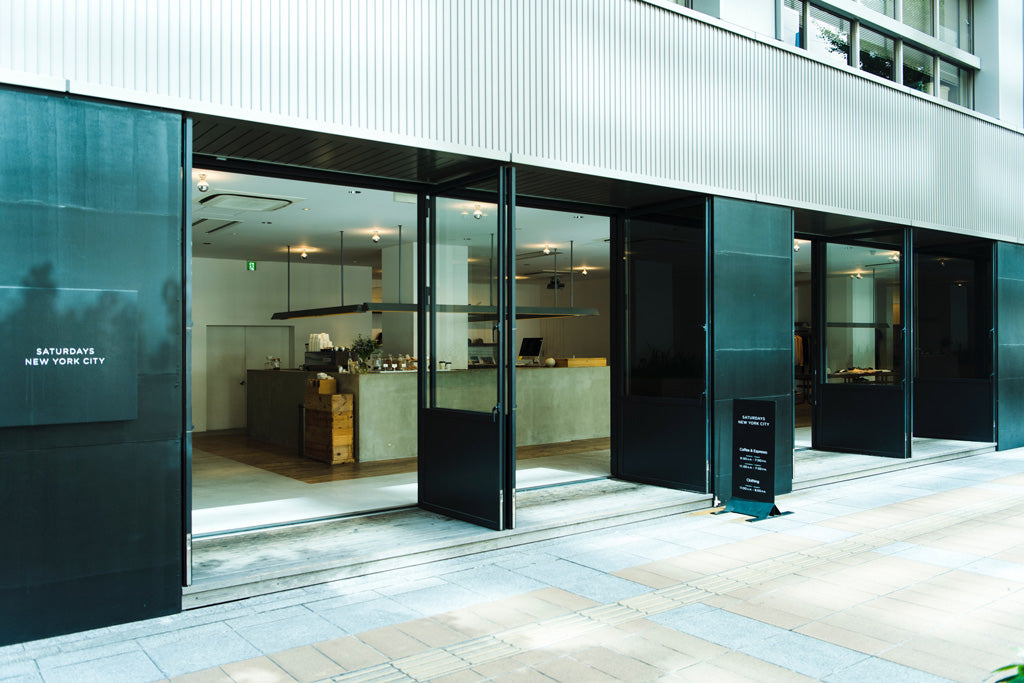 Saturdays Kobe is the company's largest store to date, complete with an indoor café area, which serves as a departure from the bustle of city life. The brand has also partnered with Osaka-based furniture designer Truck to create tables and seating complimentary to the store's minimal aesthetic. In addition to offering the Saturdays NYC ready-to-wear collection, the shop sells a curated selection of lifestyle accessories, wetsuits, surfboards, and fine art.

The opening of Saturdays Kobe marks the second international store for the New York based lifestyle brand.