Nagoya
Japan
3-19-6 Sakae Naka-Ku, Nagoya 460-0008 Japan
Now back open with updated store policies
Updated store policies: Please disinfect your hands at the store entrance. Masks are required
to enter the store. We will be limiting the number of customers inside the store so that we can
keep sufficient social distancing within the store. The cafe is open for takeout only for the time being.
Coffee Bar
Monday – Sunday : 11am – 8pm
Retail Store
Monday – Sunday : 11am – 8pm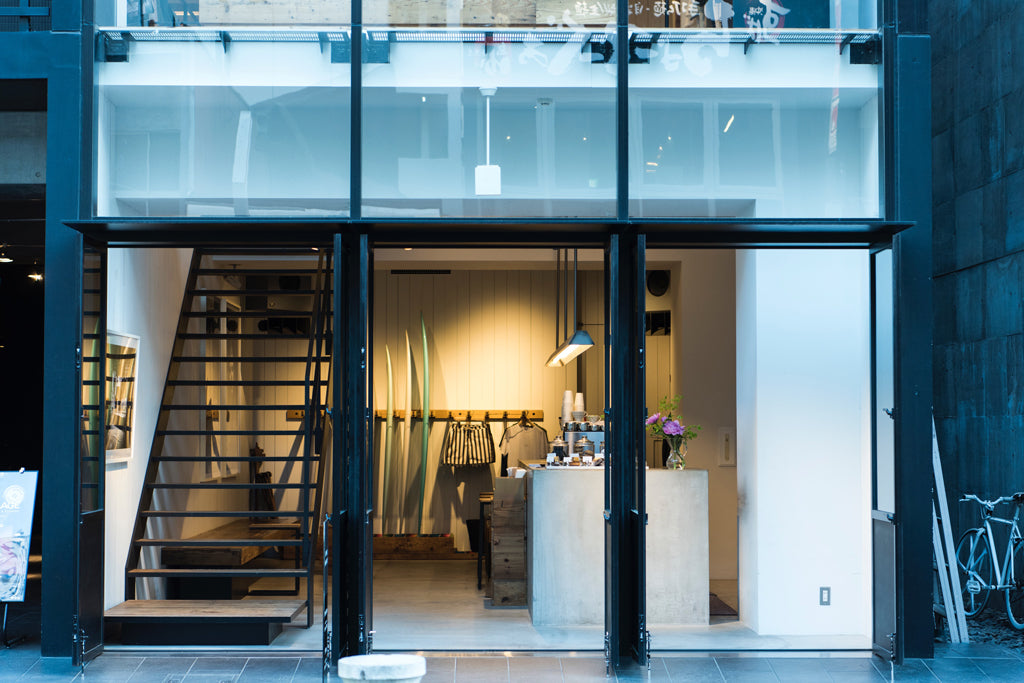 In October 2014, Saturdays NYC opened its fifth location in Nagoya, Japan. Situated in the region's fashionable Sakae neighborhood, the latest SATURDAYS location serves as an ideal space for meetings, shopping, enjoying coffee, or simply retreating from the bustle of urban life. The store consists of two levels, both featuring products and design elements distinctive to the brand. The first level is complete with an upfront espresso bar, surfboard rack, and a carefully curated selection of art books. The expansive second level stocks the brand's ready-to-wear collection, lifestyle accessories, surf gear, and artwork. A massive second-story window also provides the whitewashed space with an abundance of natural light, creating a sun-drenched feel by day and moonlit ambiance by night.